| | |
| --- | --- |
| Salary per week | € 57,600 |
| Salary per month | € 250,000 |
| Salary per year | € 3,000,000 |
Escape to England and the proposal of Chelsea
Victor Moses was born on December 12, 1990, in Kaduna, Nigeria, to a Christian pastor. When he was 11, his parents were killed in religious riots. The relatives managed to save and transport Victor to the UK. So he ended up in South London, where he had a foster family.
As the youth footballer, Moses, who began playing football on the streets of his hometown in Nigeria, played for Crystal Palace, scoring a huge number of goals. In 2007 he made his adult football debut. And after almost three seasons in the Championship, he was promoted to the Premier League club. Wigan paid 2.5 million pounds for the talented midfielder. Gradually, Victor established himself in the first team, and his transfer fee continued to grow, and large clubs got interested in the player. One of them was Chelsea.
"Moses is one of the most interesting and talented young players, so it's no surprise that Chelsea is interested in him. But if Londoners really want to get him, then they have to pay 10 million pounds. This is our requirement. The rental options will not work, " The Guardian quoted Dave Whelan in July 2012.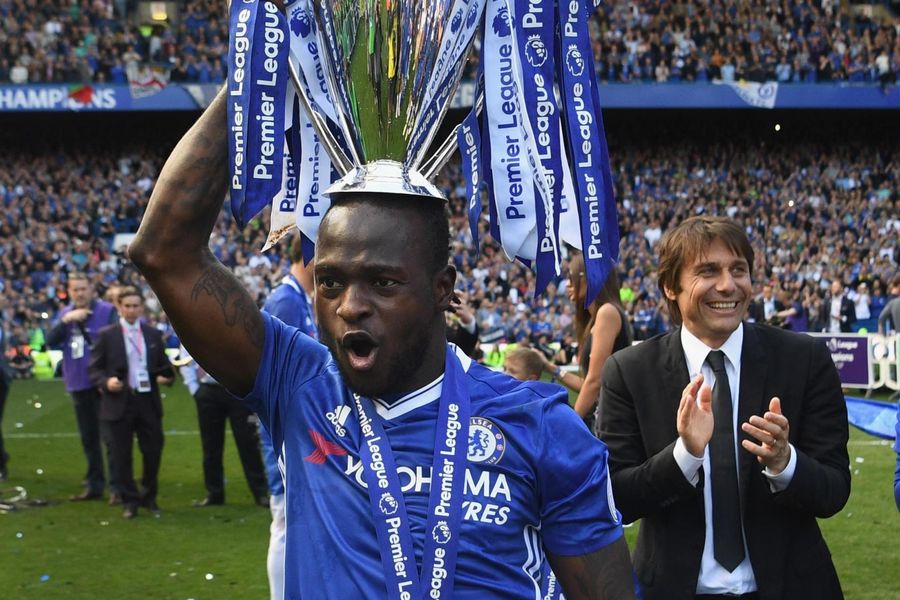 As a result, Chelsea paid 9 million pounds for Moses, and the player himself received a contract for 40 000 pounds a week. Subsequently, the Nigerian prolonged the agreement with Londoners with an increase in the weekly salary to 75 000 pounds, or almost 4 million a year. At the same time, he repeatedly was loaned out for 1.2 million euros to Liverpool, for free in Stoke City, West Ham and Fenerbahce.
2.5 million euros in six months
At the beginning of 2020, Victor Moses became an Inter football player. The Nerazzurri have rented the Nigeria winger until the end of August with a buyout option for an estimated € 12 million, with a transfer fee of € 6 million. The bonus for performing at the Milan club for six months was supposed to be about 2.5 million euros after all taxes were paid.
Road to Moscow
In October 2020 it became known that Moses would continue his career at the Russian club Spartak Moscow. The player was loaned out until the end of the season. The lease agreement provides the possibility of buying the player out for 10 million euros. The player's salary will be about 3 million euros per season in Russia.