The story of Samuel Chukwueze is somewhat remarkable: making a powerful impact with not the strongest La Liga team, he is already earning at the level of Africa's most expensive footballer, Victor Osimhen, in his first season in Serie A. Kick Off Nigeria recalls the career path of the talented forward, his salary, and transfer value.
Salary on par With Osimhen, but Transfer Value Four Times Lower
According to his contract with AC Milan, Samuel Chukwueze earns just over €5 million. His transfer value, as per Transfermarkt's estimate, is €25 million, while Africa's most expensive footballer, Victor Osimhen of SSC Napoli, receives €5.5 million, and his transfer is valued at €120 million.
Annual Salary
Monthly Salary
Weekly Salary

€ 5,130,000

₦ 4,425,126,457

€ 427,500

₦ 368,760,538

€ 98,654

₦ 85,098,718
From Junior Minimum Salary to a Million Euros Annually
Chukwueze's journey began in 2017 when he joined Villarreal CF's youth ranks from the local side Diamond Football Academy. His breakthrough came in April 2018 when he made his senior debut with the reserves. His first-team debut followed in September 2018, and from that point on, Chukwueze's gaming career rapidly ascended.
From this point on, the gaming career of the Nigerian talent began to rapidly develop. Alongside success on the field, the player's financial growth did not delay. Having secured a spot in the main lineup of a Spanish club, Chukwueze signed his first adult and immediately substantial contract. According to it, the player received just over 1 million euros per year.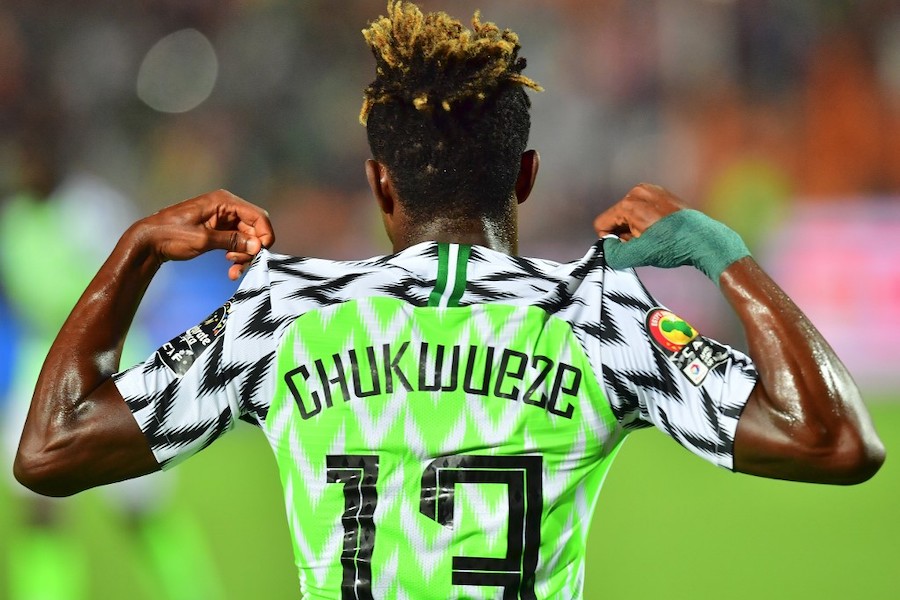 Salary and Transfer Value Growth Overview
On April 12, 2022, during the UEFA Champions League quarter-final against Bayern Munich, Chukwueze scored a crucial equalizer in the 88th minute, propelling Villarreal to the semi-finals. His stellar performance continued on April 8, 2023, where he scored a brace and recorded an assist in a 3-2 away victory against Real Madrid.
Such on-pitch successes could not go unnoticed by scouts from leading European clubs. It was obvious: a move to a big club and the first truly significant contract were already on the horizon.
His transfer value skyrocketed from €5 million at his La Liga debut in 2018 to an impressive €30 million within a year. Notably, despite interest from top clubs during Spain's peak, Chukwueze's move eventually occurred when his transfer value reached €25 million, with an actual compensation amount of €20 million.
| | |
| --- | --- |
| Year | Market Value |
| 2023 | € 25,000,000 |
| 2022 | € 20,000,000 |
| 2021 | € 20,000,000 |
| 2020 | € 25,000,000 |
| 2019 | € 30,000,000 |
| 2018 | € 5,000,000 |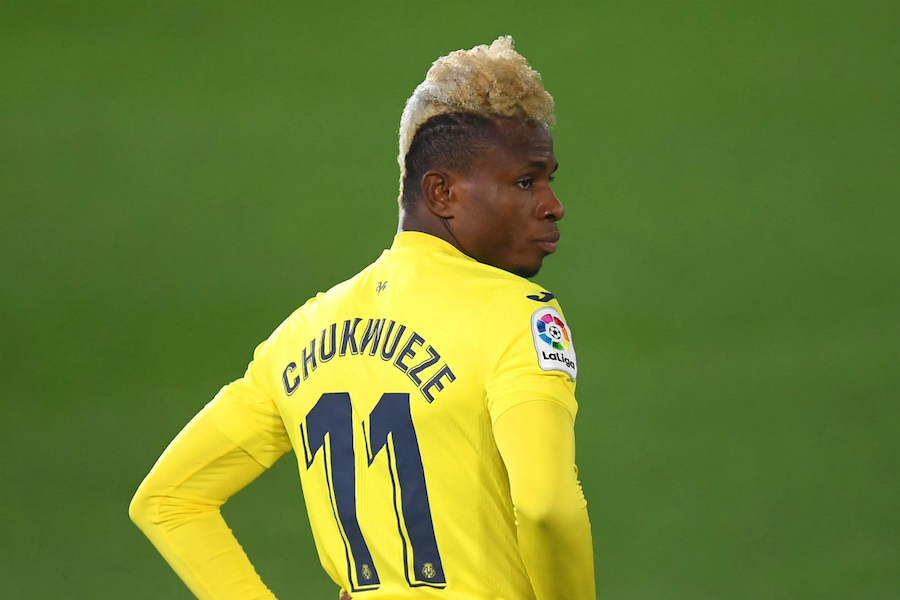 Chukwueze's salary in Milan grew fivefold
In a groundbreaking announcement in July 2023, AC Milan secured Chukwueze's signature, offering him a contract valid until 2028. The deal brought a record-breaking salary, surpassing his earnings in Spain by almost five times. His AC Milan salary of over €5 million per year, excluding bonuses, is a testament to his rising star status.
Moreover, for his first season in Milan, the Nigerian will earn more than he did in his entire career. During his years in Spain, his earnings totaled €4,430,000, while his salary at AC Milan exceeded €5 million per year, not including bonuses
Club
Season
Annual Salary
Weekly Salary
AC Milan
2023/24

€ 5,130,000

₦ 4,425,126,457

€ 98,654

₦ 85,098,718

Villarreal CF
2022/23

€ 1,100,000

₦ 948,857,525

€ 21,154

₦ 18,247,392

Villarreal CF
2021/22

€ 1,100,000

₦ 948,857,525

€ 21,154

₦ 18,247,392

Villarreal CF
2020/21

€ 1,100,000

₦ 948,857,525

€ 21,154

₦ 18,247,392

Villarreal CF
2019/20

€ 1,100,000

₦ 948,857,525

€ 21,154

₦ 18,247,392

Villarreal CF
2018/19

€ 30,000

₦ 25,877,932

€ 577

₦ 497,719
High Salary Comes with High Expectations
As Chukwueze embarks on this new chapter with AC Milan, questions arise about the appropriateness of his substantial salary. Comparisons are drawn to Victor Osimhen, Africa's most expensive footballer, who receives €5.5 million at SSC Napoli, with a transfer value of €120 million.
While no one doubts Chukwueze's talent, the expectation is palpable. His salary now aligns with the best in Africa, bringing forth the anticipation of stellar performances for both AC Milan and the Nigerian national team. The question remains: Will Chukwueze meet the lofty expectations set by the club and the fans? Only time will unveil the answer to this intriguing football narrative.