| | |
| --- | --- |
| Salary per week | € 317,300 |
| Salary per month | € 1,375,000 |
| Salary per year | € 16,500,000 |
A real "soldier"
Ahmed Musa was born on October 14, 1992, in the city of Jos in Nigeria. In the childhood he was in the football academy of the club Aminchi. After a couple of years in the local championship, the young striker was invited to Europe.
So in 2010, 17-year-old Musa ended up at VVV-Venlo from the Netherlands. Very soon, Ajax, as well as clubs from England and Germany, got interested in Ahmed.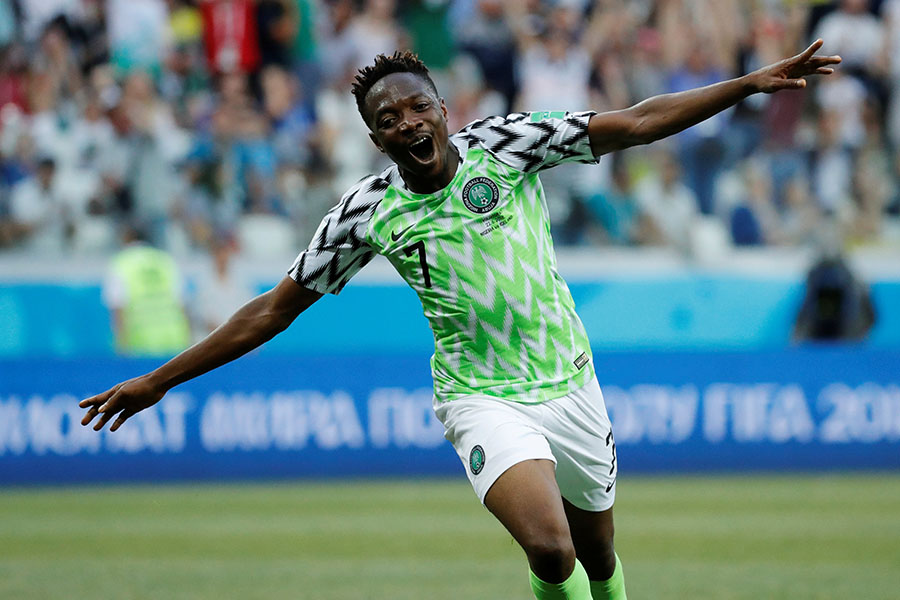 However, all were bypassed by Moscow CSKA. In January 2012, the army team paid 5 million euros for the striker, and the footballer himself was offered a five-year contract. Subsequently, as a player of the capital's club, Musa became the champion of Russia three times, won the Cup of Russia and twice the Super Cup of the country. Ahmed's achievements in the national matches as well as in European competitions attracted much attention.
In the summer of 2016, the champions Leicester paid 20 million euros for the Nigerian striker. Musa's salary was 60 thousand pounds a week. At first in England, Ahmed was not doing bad, but after the resignation of Claudio Ranieri, the forward stopped joining the Foxes and even went on a six-month loan to CSKA. And then Al-Nasr came into focus.
Highest-paid Nigerian in history
"I wanted to continue playing in the English Championship, as I dreamed about it for years. But what could be done if Leicester told me they wanted to transfer me. I moved to where I am sure that I am welcome. Many people said that my decision was related to money. However, Leicester also sold me to get money. Transfers are issued only when both parties come to an agreement, " Musa said in an interview with the Nigerian newspaper Leadership.
In the summer of 2018, Al-Nasr paid Leicester 14.8 million pounds for Ahmed's transfer, with potential bonuses on top. In Saudi Arabia, Musa became the highest-paid Nigerian player in history. He signed a four-year contract with an annual salary of € 16.5 million.